Day 1
Pre-Conference Community Summit: What Does a TransTech Standard Look Like? With Investor and Transformational Leader Joe Hudson
10:00 AM - 11:30 AM
In last year's community summit, we explored questions we should be asking about Transformative Technology in areas like ethics, definition, methods, and outcomes. This year the summit will explore what a standard for efficacy might look like. How does one measure self-awareness? Or empathy? Or connection?
Joe Hudson is the Founder and Managing Director of One Earth Capital.
State of the TransTech Union with Dr. Jeffery A. Martin, Co-Founder of the TransTech Lab and Conference
01:10 PM - 01:20 PM
What's happened since we last met, what's happening right now, and what are the key trends to keep an eye on? Who's presenting and exhibiting at the conference and why? Dr. Jeffery A. Martin, Co-Founder of the TransTech Lab and Co-Organizer of the TTC, will give an overview of how the sector has advanced in the last year.
Dr. Jeffery A. Martin is the Chief Scientist of Willow and the Research Director of the Transformative Technology Lab.
The Secrets the Heart Keeps and Other Lessons of Heart Rate Variability and Heart Rate Variability Biofeedback with Dr. Richard Gevirtz
01:25 PM - 01:45 PM
HRV is becoming a gold standard in TransTech. Understand what it is, what it can tell you, and how to use it. Dr. Richard Gevirtz will review the literature linking HRV to the central autonomic network (CAN), a network involved in executive function, inhibitory mechanisms, and many other higher-level functions. He will describe a biofeedback technique that can boost the flexibility of this network with psychological and physical effects. The session should increase your understanding of the power of HRV for transformation.
Dr. Gevirtz is a Distinguished Professor of Psychology at the California School of Professional Psychology at Alliant International University in San Diego.
Into the Wild: When Neurotechnology Escapes the Lab and Other Adventures in Translation
01:50 PM - 02:10 PM
Everyone has heard of EEG, but do you know how to use it in the devices and applications that you are building? Dr. Tim Mullen will cover the translation of neurotechnology out of the lab and "into the wild" (i.e., the transformational impact of emerging hardware, software, and algorithms for acquiring and interpreting electrophysiological data from the brain and body in real-world environments across diverse populations). He will explain how, with the NeuroScale platform, entrepreneurs can begin driving the widespread integration of brain and body sensing into everyday life. Finish the session understanding resources you can use to create new products leveraging physiological sensing.
Dr. Mullen is Founding CEO of Qusp and the Research Director of Qusp Labs.
The Skin You're In and Other Signal "Tells" of Emotional State with Dr. Erik Peper (A Science + Entrepreneur Session)
02:15 PM - 02:35 PM
Human extremities, including fingers, palms, and soles of feet display different bioelectrical phenomena. Slight changes in mental state can trigger measurable shifts that can be captured by galvanic skin response (GSR). How does one utilize this signal and other psychological indicators of emotion for Transformative Tech? Dr. Erik Peper is a leading researcher of this phenomena and will review the literature around GSR and what it does and does not tell you. Finish this session understanding the possibilities and limits of emotion detection. Following Dr. Peper, George Eleftheriou of Feel will address emotion detection translated into commercial products.
Dr. Peper is a Professor at San Francisco State University, the President of the Biofeedback Federation of Europe, and the former President of the Association for Applied Psychophysiology.
Emotion Recognition and Tracking: How Can It Help Us Achieve Our Wellbeing Goals? With George Eleftheriou from Feel
02:35 PM - 02:50 PM
The idea of wearing something that measures and communicates our mood is not new; the "mood rings" of the 70's are an ancestor of the emotion recognition wearables of tomorrow. Although those rings never really measured mood, their huge commercial success proves one thing: the intense desire of humankind to understand and communicate our emotions. Now with the increasing accuracy of affective computing techniques, along with the penetration of mobile and wearable technologies into our daily lives, it's not going to be long before we see commercial products that measure and monitor our emotions throughout the day. In this talk, George Eleftheriou will provide a perspective about how those technologies can be part of our daily lives and help us achieve our wellbeing goals.
George Eleftheriou is the Co-Founder and CEO of Sentio Solutions.
Technology for Transformation: Real World Applications Panel
02:55 PM - 03:30 PM
Talented scientists and entrepreneurs have taken sensors into the world and are expanding and converging the technologies into fascinating applications. Hear from three entrepreneurs and scientists on this panel moderated by Dr. Jeffery A. Martin.
Davide Vigano, CEO and Co-Founder of Sensoria, Inc. - Sensoria designs, develops, and produces biosensing wearable garments that will become the next ultra-personal, mobile computer.
Henry Boulton, Co-Founder of FocusBand - FocusBand for sport and yoga combines motion based neurofeedback and GPS to let consumers know if they are practicing correctly or are in flow.
Negar Rostamzadeh, Deep-Learning Scientist at Sensaura - Sensaura specializes in emotion recognition for mainstream wearable devices and has been adapting its technology for next generation mass market applications for all to use.
What 1 Million Vibrations Per Second Can Do for You: Mood Alteration and Ultrasound with Dr. Jay Sanguinetti (A Science + Entrepreneur Session)
03:35 PM - 03:55 PM
Ultrasound has wider applications than you've perhaps previously known. Dr. Jay Sanguinetti has used invasive and noninvasive neurostimulation to study a wide range of topics including cognitive control, attention, working memory, emotion, and mood. In this session, learn about cutting edge use of transcranial ultrasound for human neurostimulation including one of the first human experiments to date. From addressing depression to enhancing human cognition, he will discuss transcranial magnetic stimulation, transcranial electrical stimulation, and ultrasound. Following Dr. Sanguinetti, Sterling Cooley of Berkeley Ultrasound will address translating ultrasound out of the research lab.
Dr. Jay Sanguinetti is a Research Assistant Professor at the University of New Mexico and Postdoctoral Fellow for the Army Research Laboratory.
Ultrasound Beyond the Lab: What's Possible When You Combine Wellbeing and Vibration with Sterling Cooley from Berkeley Ultrasound
03:55 PM - 04:10 PM
How does ultrasound treatment for clinical depression work? What are the challenges in translating this cutting edge application into a treatment for those suffering from depression? Sterling Cooley will lay out the challenges and process to bring ultrasound (and any highly technical medical innovation) to the world. He and his team are prototyping the next generation of brain stimulation technologies. Utilizing transcranial ultrasound, the team hopes to make a clinical medical ultrasound device to treat clinical depression and certain types of degenerative brain disease. Leave with insights on a new modality and lessons learned on translation.
Sterling Cooley is the Founder and CEO of Berkeley Ultrasound, Inc.
Understanding the Self Through the Use of Digitally Constructed Realities with Dr. Gino Yu
04:40 PM - 05:00 PM
Through interactive visual and auditory stimuli, digital technologies enable designers to create experiences that provoke response and engagement. Participants of a digital experience are uniquely distinguished by the differences in the decisions that they make. These decisions are made based upon their personal interpretation of the digitally synthesized experience. In the "real world," a person's personality is revealed by their response to an experience as interpreted by our conditioned worldview. While we may be born with genetic dispositions, conscious choices are made based upon the past experiences that make up our conditioned worldview. The mechanisms of experience, reaction, and conscious response are physiologically based and use the same underlying physiological processes (e.g., the endocrine system). Thus, the notion of one's self extended to virtual worlds is a projection of one's conditioned worldview onto the symbols within the virtual domain. Leave this session with a theoretic framework and research methodology for understanding self through the use of digitally constructed realities
Dr. Gino Yu is the Associate Professor and Director of Digital Entertainment and Game Development in the School of Design at PolyU where he founded M-Lab and the Hong Kong Digital Entertainment Association.
I Feel What You Say - Vocal Emotion Detection for IOT and Wellbeing with Yuval Mor, CEO Beyond Verbal
05:05 PM - 05:25 PM
Emotions Analytics change the way we interact with our machines and ourselves – forever. By decoding human vocal intonations into their underlying emotions in real-time, Emotions Analytics enables voice-powered devices, apps and solutions to interact with us on an emotional level, just as humans do. Learn what's possible with emotion detection and the wide variety of uses to support our mental and emotional wellbeing.
Yuval Mor, CEO Beyond Verbal
Fireside Chat with Dr. David Eagleman
05:30 PM - 06:05 PM
Covering a broad landscape of sensory substitution, time perception, brain plasticity, and synesthesia, Dr. David Eagleman will discuss how progress in neuroscience is expanding our ability to support human mental and emotional wellbeing.
Dr. David Eagleman is a neuroscientist and a New York Times bestselling author. He teaches at Stanford University and heads the Center for Science and Law.
Integrated AI with Dr. Mohamad Tarifi
06:10 PM - 06:45 PM
There's a great deal of fear around AI today. People are worried about automatons and worse. But what if AI could be based on a compassionate model and be an opportunity for every human to become the artist of their life, supported and extended by AI? In this talk, Dr. Mohamad Tarifi will lay out Compassionate AI. He'll walk through the recent breakthroughs in AI and discuss its potential to support human mental and emotional wellbeing at every stage of human development.
Dr. Mohamad Tarifi is a Tech Lead at Google Research where he works on algorithmic advances in Artificial Intelligence.
Closing Meditation and The Great Silence with Ravé Mehta
06:50 PM - 07:00 PM
Silence is a powerful tool for wellbeing. Ravé has established The Great Silence, a global synchronized group meditation series and research platform to measure the impact of global flow states. He will describe the platform's mission and then lead us in our closing meditation
Ravé Mehta is an engineer, entrepreneur, award-winning pianist and bestselling author. He's the founder of Mehta Labs, the creator of The Great Silence and his book 'The Inventor' is a bestselling graphic novel based on the true story of Nikola Tesla.
Why Now? An Overview of the TransTech Market and the Trends Driving Growth with Nichol Bradford
10:30 AM - 10:50 AM
Transformative Technology is at an inflection point. Understand the growth drivers, market leaders, and key cultural trends driving transformative technology, and learn how these affect you as entrepreneurs, investors, or users. Learn the most critical stats and trends about how technology is evolving. From the funding climate to smartphone adoption to the tech giants to cutting-edge inventions, this session has it all!
Nichol is the Co-Founder and Executive Director of the Transformative Technology Lab, Co-Organizer of the TTC, and the CEO and Founder of Willow, a TransTech company.
Entrepreneurship in TransTech: Lessons Learned from the Frontlines with TT200 Companies
10:55 AM - 11:45 AM
Transformative Tech is set to disrupt several markets as more products come to market that can help support mental and emotional wellbeing. Learn about the TransTech200 and hear from four entrepreneurs with companies at different stages on lessons learned and how to be successful as a TransTech entrepreneur.
Dr. Deborah Rozman, President and CEO of HeartMath® - Pioneer in HRV and mind connection and training.
Dr. Neema Moraveji, Co-Founder of Spire, Inc. - First app to accurately track respiratory parameters and activity in a discreet device that connects to a smartphone or watch.
Poonacha Machaiah, Co-Founder and CEO at Jiyo.com - Harnesses a user's mobile phone and connected devices to provide insights, curated content, and services to enable behavior change
Rohan Dixit, Inventor and CEO of Lief Therapeutics - Discreet wearable patch relieves stress through real-time guided breathing and personalized biofeedback exercises.
The Signal and the Noise: The Science of Identifying Signal in Life's Processes with Alan Macy
11:50 AM - 12:10 PM
While you may have heard of HRV, GSR, EEG, and the other major measurable signals, there are many more that can be tracked that may open up new applications. In this talk, Alan Macy, a Founder of BIOPAC systems, one of the mainstays of medical research equipment, will share an overview of the wider and lesser known signals captured via the custom measurement devices he's made for researchers in life sciences. Learn more about psychophysiology, emotional and motivational state measurements, magnetic resonance imaging, and augmented/virtual reality implementations for mental and emotional wellbeing.
Alan Macy is the Research and Development Director, past President, and a Founder of BIOPAC Systems, Inc.
Real-Time Transformation: Leaders in Neurofeedback
01:30 PM - 02:10 PM
Neurofeedback uses real-time displays of brain activity to teach self-regulation of brain function. Neurofeedback is experiencing a resurgence in popularity as people look for non-pharmaceutical ways to address stress and PTSD or to enhance cognition and other abilities. Dr. Jeffrey A. Martin will moderate a panel with three leaders in the field discussing their point of view and protocols for healing and optimizing the brain for mental and emotional wellbeing. Learn about the newest approaches and how these modalities are approaching scale.
Dr. Siegfried Othmer, Chief Scientist of the EEG Institute and President of the Brian Othmer Foundation - Infra-low frequency neurofeedback for licensed mental health professionals.
Judith Pennington, a world authority on EEG and the Awakened Mind, founder of the Institute for the Awakened Mind, and co-designer of the Vilistus Mind Mirror 6.
Dr. Jon Cowan, BCIAC, the founder and Chairman of NeuroTek - NeuroVideoFeedback™ technology for increasing focus and decreasing stress with a specialization in attention disorders, happiness and the function of the brain's frontal lobes.
Trans-Cranial Current Stimulation for Wellbeing and Transformation: A Frontline View with Sanjay Machanda
02:15 PM - 02:35 PM
Heard about TxCS and wonder what it means? Sanjay Machanda will review the landscape of thinking and applications. Get an overview of using trans-cranial direct and alternating current stimulation to improve mood regulation, autonomic balance, and enter meditative states. Understand the connection of this modality with neurofeedback and pulsed electromagnetic frequency stimulation. Learn about the frontline experiments in tACS and what you should know if you are considering neurostim.
Dr. Sanjay Machanda is a psychotherapist and spiritual teacher.
Transformative Technology Investing
02:40 PM - 03:25 PM
How are investors looking at opportunities in the transformative technology space? This panel of leading investors moderated by Nichol Bradford will discuss investment trends and market drivers as well as how investors look at companies. Learn from these seasoned investors how to become investable and where they see the greatest potential.
John Spinale, General Partner of Jazz Venture Partners
Lauren Evanow, Angel Investor
Joe Hudson, Founder and Managing Director of One Earth Capital
Alexander Lloyd, Founder and Managing Partner, Accelerator Ventures
Jack Z. Chen, Founder and CEO of Transworld Capital Group
Real Virtualities: Transformation and Digital Reality in AR/VR?
03:30 PM - 03:50 PM
Virtual reality, augmented reality, and mixed reality platforms are arriving en masse. How do we use these new platforms to support our mental and emotional wellbeing? James Hanusa of Digital Raign will give an overview of the space and its possibilities in conversation with Chris Smith of Juno VR. James has just completed the inaugural Digital Raign innovation retreat and will share insights from the Davos of Reality and the UN of VR on virtual enhanced wellbeing.
James Hanusa, Co-Founder Digital Raign and the Esalen Davos of Reality Summit
Chris Smith, Co-Founder and CEO of JunoVR
Andrew "Android" Jones is a U.S. visual artist who is know for art best described as Electromineralism with a tendency of Pop-Shamanism.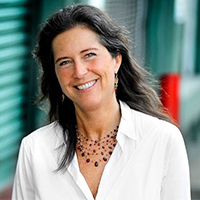 Fireside Chat with Ivy Ross
04:25 PM - 05:00 PM
Ivy Ross has been a leader in the TransTech space since the late 90's and is one of the first people to bring transformative technology into an Fortune 500 company. From Ivy's passion for human potential and relationships to her belief in the combination of art and science to make magic happen and bring great ideas and brands to life, this fireside chat will range from Mattel to Google and will cover Ivy's unique and frontrunning perspective on TransTech.
Ivy Ross is the VP Design and User Experience for Hardware Products at Google
The Further Reaches of TransTech: Reaching for Maslow's Missing Level
05:05 PM - 05:25 PM
In the last few years before his death, legendary psychologist Abraham Maslow added a final capstone level to complete his famous Hierarchy of Needs. Because he was so ill, few know of its existence. This presentation will look at a major crowdsourced effort within TransTech that aims to help thousands of people reach it. Dr. Jeffrey A. Martin will lay out Maslow's final level and how TransTech can assist in the completion of the pyramid.
Dr. Jeffery A. Martin is the Chief Scientist of Willow and the Research Director of the Transformative Technology Lab.
Every year we like to create an opportunity for attendees to join intimate group discussions from some of the brightest minds in the TransTech space. Hear an overview from each presenter on the discussion that they will guide and then join the topic that resonates the most with you.
Breakout Leaders
| | |
| --- | --- |
| Judith Pennington | A world authority on EEG and the Awakened Mind, founder of the Institute for the Awakened Mind, and co-designer of the Vilistus Mind Mirror 6.Learn from this Neurofeedback legend on how to deepen your meditation. |
| David Ngo | The designer of Stanford's first Behavior Design program and co-author of an upcoming book with Dr. BJ Fogg on Behavior Design. Discuss how to make your positive product irresistible! |
| Watson Xi | A senior data scientist studying how patterns in dynamic physiological signals identify and empower alteration of mind. Engage with your peers about state-of-the-art modalities, sensors and algorithms for psychological transformation. |
| Duilio Menghini | CEO and Trainer at the Biocybernaut Institute. Interact with an expert with one of the leading biofeedback training systems. |
| Don Estes | Inventor of the Portacle and Founding Director of Innersense. Deep dive on vibration and sensory-induced transformation with a legend. |
| Jason Asbahr | CEO and Founder of Warm.ly. Explore video games and transformation. |
| Joel Murphy | Co-Founder of Open BCI. Talk EEG for the people with one of the pioneers of a hub of TransTech. |
| Gustaf Kranck | CEO and Founder of Vibes. Discus the vagus nerve and understand what's possible. |
---
Workshops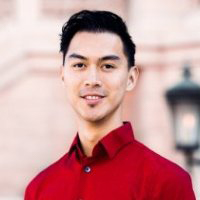 Behavior Design with David Ngo
09:00 AM - 12:00 PM
Led by the creator of Stanford's first Behavior Design major program, David Ngo, the workshop is also facilitated by lab members Andrew Zimmermann and Ariana Qayumi -- who have built businesses and products using Behavior Design. In this workshop, you WILL walk away and learn:
New ways of thinking about behavior change and design
Clear and prioritized target behaviors
New insights and experiments to prototype and test after leaving the workshop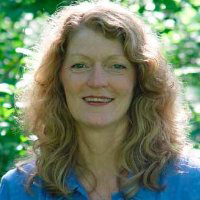 Mind Mirror with Judith Pennington
10:00 AM - 12:00 PM
"The Mind Mirror EEG: Awakening Creativity, Insight and Whole-Brain Synchrony"
See and experience how Awakened Mind meditation structures expand awareness and increase the power and potential of the mind. This workshop begins with a Power Point show illustrating how consciousness works and segues to a live demonstration of the brainwave patterns of two volunteers.
A short and enjoyable sensory meditation will reveal key insights into each participant's work and life. Several one-minute exercises will show how to easily balance your brain, quiet your thinking mind, and access your subconscious intelligence. These exercises can be shared with family, friends and colleagues.
Data analysis on the Mind Mirror 6 further confirms Awakened Mind theory and reveals exciting information on how the brain works, along with new findings on gamma waves.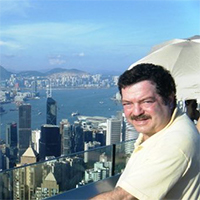 Neurofeedback with Jon Cowan
01:00 PM - 04:00 PM
Enhancing Memory, Attention, and Long-Term Happiness and Health With One Simple Neurofeedback Training: Using the Peak BrainHappiness Trainer and the MeditAider
Jon Cowan will give an overview of the scientific background and operation of the Peak BrainHappiness Trainer Pro. This simple neurofeedback system measures and trains three fundamental dimensions of mental activity: focus, alertness, and Neureka!. Neureka! is a clarification of the specific 40 Hz EEG rhythm that is involved in processing new learning, memory, attention, and—via the dopamine system—enhancing happiness, love, appreciation, and bliss. It may be related to the first three stages of PNSE. We will explore this during a demonstration including the MeditAider with unique feedback for all three dimensions.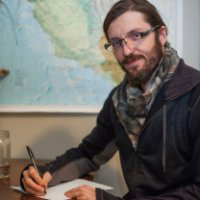 The Nuts and Bolts of Wearable Transformative Technology with Watson Xi (scholarships available: write ttconf.nb@gmail.com with your story).
01:00 PM - 04:00 PM
A senior data scientist studying how patterns in dynamic physiological signals identify and empower alteration of mind. Engage with your peers about state-of-the-art modalities, sensors and algorithms for psychological transformation.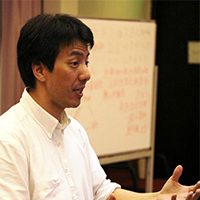 Entrepreneurship as a Spiritual Path with Dr. Gino Yu
01:00 PM - 04:00 PM
To become a successful scientist, artist, or entrepreneur today requires one to venture beyond the limits of the known to discover, create, and bring to market the new. Whether driven by curiosity, passion, or perseverance, the quest toward success is a hero's journey fraught with pitfalls, challenges, and missteps. How do we transform ourselves to act from inspiration and compassion rather than fear and anxiety? What enables organizations to act from collective intelligence to develop the solutions we need today? Given today's consumer oriented society, how can we encourage and nurture the development of new technologies, products, and services that provide greater benefit to society? The inner landscape of the hero's psychology provides the impetus as well as the map for the journey. Our ability to recognize and transcend our fears along the way leads to creative possibility, insight, and transformation. Transformation improves how we interrelate, how we lead others, and our quality of life. This seminar presents the latest findings in consciousness studies and its application in business. We will explore new findings in the relationship between mind and body, semiotics, phenomenology, and epistemology and challenge the basic tenets of psychology and organizational management